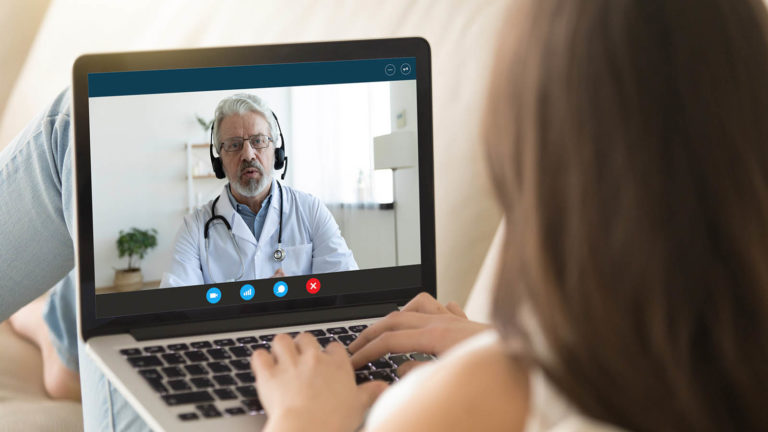 Source: fizkes/ShutterStock.com
Telehealth stocks were all the rage during the pandemic, with many expecting the valuations of these companies to soar due to people staying home and practicing social distancing. However, as the old normal returned, some investors cast doubt over the long-term viability of telehealth stocks.
The truth is this: The pandemic was a black swan event and a catalyst that sent the stock prices of telehealth stock soaring, but it didn't change the long-term secular trends of the industries in which they operate. Doctor visits are more expensive than ever, and the ongoing digital transformation of the healthcare industry means there's still plenty of fuel left in the tank for these companies to soar higher.
So, with that out of the way, here are the best telehealth stocks for you to consider adding to your portfolio.
Teladoc Health (TDOC)
Teladoc Health (NYSE:TDOC) is a global leader in whole-person virtual care that aims to provide universal access to quality healthcare.
The company has seen a significant improvement in its financial performance compared to the previous year, with a 10% growth in revenue in the second quarter and a considerable reduction in net losses.
The bull case for TDOC stock mostly hinges on its financial recovery and potential for growth. Despite a 74% drop in share price last year due to significant write-downs and a net loss of $9.8 billion in the first half of 2022, the company experienced a loss reduction to $134.4 million and improved operating cash flow, indicating a turnaround.
Due to the risks surrounding TDOC, it trades at an extremely cheap valuation on a per-unit basis of its sales. Its price-to-sales ratio is just 1.01, a new historical low.
Although more of a moonshot than anything, TDOC may provide investors with the kind of stratospheric upside potential they're after if they have the appropriate risk tolerance.
Doximity (DOCS)
Doximity (NYSE:DOCS) operates a digital platform for U.S. medical professionals, with over 80% of U.S. physicians across various specialties as part of its network. The company is profitable, with shares up year-to-date and a plan to exceed $1 billion in annual revenue by 2028.
DOCS hit the major news headlines this week. Its share soared by 29% after reporting a quarter that exceeded Wall Street's expectations on revenue, adjusted EBITDA and EPS, coupled with optimistic guidance for the next quarter and the full year, signaling a strong market rebound. That surge contrasts sharply with a previous 23.5% drop three months ago due to disappointing growth forecasts.
Therefore, it is one of those great-looking telehealth stocks worth adding to a watchlist for further developments.
CVS Health (CVS)
CVS Health (NYSE:CVS) is a diversified healthcare conglomerate that includes the CVS Pharmacy retail chain and Aetna among its brands.
Despite a decrease in its stock price year-to-date, the company had a 10.8% year-over-year increase in revenue in the first quarter of 2023, with a reported $85.3 billion in revenue and a $2.20 adjusted earnings-per-share (EPS).
Growth was particularly robust in the health services segment due to specialty pharmacy services and recent acquisitions, despite a decrease in pharmacy claims. The health insurance segment saw a 17% increase, and the pharmacy and consumer wellness division reported a 6% rise in sales, with same-store sales up 8.8%.
One small bit of bad news for CVS stock was its lowered outlook. However, the adjusted forecast remains stable, and amidst strategic expansions and cost-cutting measures, the company is positioning itself well to become a telehealth stock to buy.
On the date of publication, Matthew Farley did not hold (either directly or indirectly) any positions in the securities mentioned in this article. The opinions expressed are those of the writer, subject to the InvestorPlace.com Publishing Guidelines.
link